Simplifying the Market™
---
Why Is So Much Paperwork Required to Get a Mortgage?
---
When buying a home today, why is there so much paperwork mandated by the lenders for a mortgage loan application? It seems like they need to know everything about you. Furthermore, it requires three separate sources to validate each and every entry on the application form. Many buyers are being told by friends and family that the process […]
5 Reasons to Sell Your House This Summer
---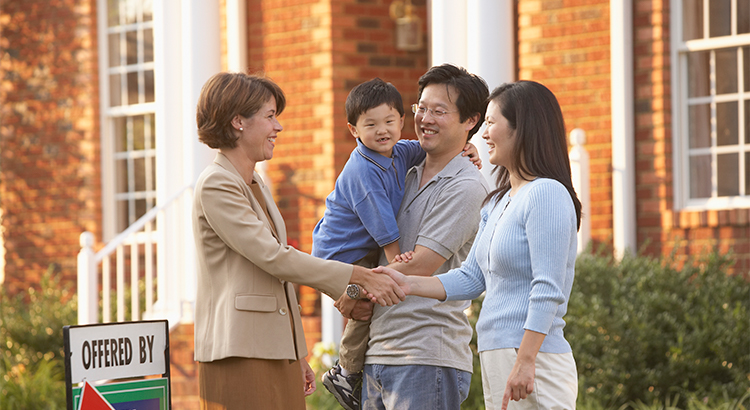 Here are 5 compelling reasons listing your home for sale this summer makes sense. 1. Demand Is Strong The latest Buyer Traffic Index from the National Association of Realtors (NAR) shows that buyer demand remains strong throughout the vast majority of the country. These buyers are ready, willing, and able to purchase… and are in […]
Top 4 Renovations for the Greatest Return on Investment! [INFOGRAPHIC]
---
Some Highlights:
If you are planning on listing your house for sale this year, these four home improvement projects will net you the most Return on Investment (ROI).
Minor renovations can go a long way toward improving the quality of your everyday life and/or impressing potential buyers.
Whether you plan to stay in your house for a long time or just a few years, it's smart to know which home renovations add the most value.
Time for Your Dream Home, Gen X!
---
During the housing market crash, Gen X homeowners lost more wealth than other generations. However, things are changing now! A strong economy, increasing home prices, and the recovery of the housing market are helping this generation to regain their lost wealth. According to Pew Research Center, "Their fortunes have rebounded more than those of other […]
3 Things to Know in the Housing Market Today!
---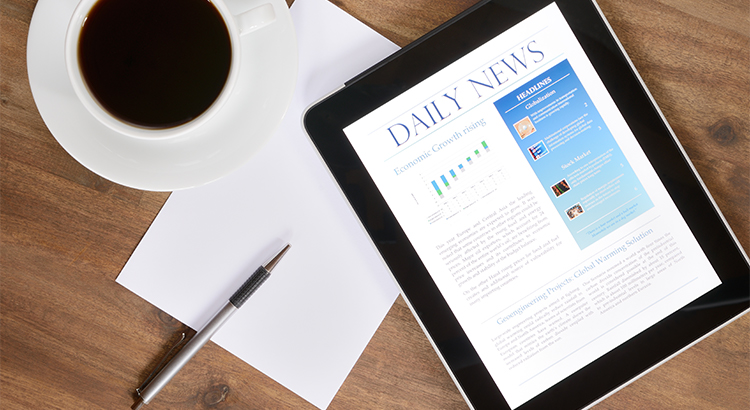 A lot is happening in the world, and it's having a direct impact on the housing market. The reality is this: some of it is positive and some of it may be negative. Some we just don't know yet. The following three areas of the housing market are critical to understand: interest rates, building materials, […]
Renting or Owning, What Is Better for You?
---
In a real estate market where home prices are rising, many have begun to reexamine the idea of buying a home, choosing instead, to rent for a while. But often, there is a dilemma: should you keep paying rent, knowing that rent is rising too, or should you lock in your housing cost and buy […]
2 Myths Holding Back Home Buyers
---
Freddie Mac recently released a report entitled, "Perceptions of Down Payment Consumer Research." Their research revealed that, "For many prospective homebuyers, saving for a down payment is the largest barrier to achieving the goal of homeownership. Part of the challenge for those planning to purchase a home is their perception of how much they will need to save […]
What is the Cost of Waiting Until Next Year to Buy? [INFOGRAPHIC]
---
Some Highlights:
The "cost of waiting to buy" is defined as the additional funds necessary to buy a home if prices & interest rates were to increase over a period of time.
Freddie Mac forecasts interest rates to rise to 4.5% by the Q4 2020.
CoreLogic predicts home prices to appreciate by 4.8% over the next 12 months.
If you are ready and willing to buy your dream home, find out if you are able to!
Testimonials
" I highly recommend Jeff Markus as a trusted, knowledgeable and skilled realtor. He is a true professional and will work until you find your perfect home! My husband and I were new to the area and he helped us find our perfect lot and home. Jeff also has become a fast friend and we stay in touch regularly. If you are looking for a realtor that will listen to your needs, stay by your side, help negotiate and go to bat for you, then please contact Jeff. Thank you for all you do! "
- Anne G.
" As a new home buyer Jeff was super supportive and took out all of the stress in the process. He communicated regularly on where we were at and was patient in answering all of our questions. I could tell he was on our side to ensure we got what we wanted and was not pushy at all in order to make a buck. He gave honest recommendations on whether or not it was a good buy based on price, location, and resale value to make sure we fully understood the pros and cons of each home we were looking at. We also had a few issues with the house immediately after closing where he responded quickly and got us in touch with who we needed in order to fix the problem. I don't know what we would have done without him! "
- Melinda B
" My only reluctance in writing a testimonial for Jeff Markus is that it can't possibly capture everything Jeff did to give us a phenomenal home sale. In short, he went beyond all previous experiences with realtors. Not only did Jeff do all the expected stuff well – he was all over the home prep, photos, and marketing – he personally attended to the many details normally handled by the homeowner because we were selling from out-of-town. Jeff coordinated with and met contractors, staged our empty home, cleaned before showings, and followed up with everyone. He also sent out weekly reports that captured all activity with the home, contextualized with the surrounding area, and provided the other agents' comments as well. When I didn't have answers on permits and other items, he chased them down…no drama. In the end, we had three seriously interested parties. Jeff handled the nuance of this situation like a pro, kept us informed at all times, and provided flawless counsel throughout. After going under contract for an amount we were highly satisfied with, Jeff ensured that nothing would derail our closing. After receiving an inspection report with many flagged items, he sifted through and scheduled contractors to address the highest priority stuff. He handled everything! All we did was pay invoices and rest easy knowing Jeff was on it. And when it appeared that the closing would be delayed due to coordination issues on the buyer-side, Jeff stepped in and got things on track. Whenever some sort of drama appeared, Jeff took care of it. It is with pleasure that my wife and I provide this testimonial. We give Jeff Markus our highest recommendation and would absolutely go with him again. Look no further, you've found your agent! "
- Eric S.
" How to begin—Jeff is amazing to say the least. Jeff and I were in different states and Jeff was on top of everything. He walked and guided me through the entire process of selling our home. OMG he even put air fresheners around the house for the showing. We were going thru something very personal during the sale and Jeff was very compassionate and understanding towards our situation. If ever I am looking to purchase in North Carolina — Jeff is the one and only person I am going to call. I actually told him next time I am driving thru going to Florida to see my sister I will look him up. That's how personable he is. Call Jeff you won't be sorry, he will do the right thing for you "
- Ann Marie S
" I highly recommend Jeff Markus. We were new to the area and Jeff was knowledgeable, attentive and very responsive. I enjoyed working with him and made sure to maintain a relationship with Jeff after the transaction. He is positive and a calm problem solver that you want on your team when making the largest purchase of your life. Jeff is fantastic "
- Bill G.
" Jeff Markus is the most outstanding realtor ever! I wish there was a 10-star rating, as he certainly deserves it. I was referred to Jeff and was told he goes above and beyond. Not only did he go above and beyond through the entire process of selling my home, he went over the moon to make sure I was taken care of every step of the way. Jeff is extremely knowledgeable, professional, friendly, thorough, caring, and passionate about providing the best service to his clients. You will be doing yourself a huge service to choose Jeff as your real estate professional for buying or selling your home. "
- Judy P
" First time home owner yet I had a little knowledge because I work in banking. I have been in my home for two months and I love it! Jeff was great, answered every question with complete honesty, and was very diligent in getting all paper work completed in a timely manner. I would recommend Jeff to anyone looking to purchase property! He is a great person. "
- Jamel J
" We were referred to Jeff Markus when we decided to act on building a home. We were first time home buyers and very new to the process as a whole. Jeff was very helpful to us. He made himself available in person and over the phone whenever we had a questions and concerns. He showed us at least four or five lots/ model homes. With us only kind of knowing what we were doing, it was very comforting to know Jeff was keeping us in line with the normal procedure. Jeff also arranged predrywall and final inspections. We could not have done this all so smoothly with him! "
- Chris U.
" He's very resourceful!! Was a big help to my family and continued to answer questions and was available after closing! "
- Amanda R
" Jeff is your man whether you are buying or selling!! Patient, honest, and trust worthy are just a few of his greatest qualities. I worked with Jeff for several months trying to find my home. He told me my Home was out there and we would find it. And we did!! Have and will continue to recommend him to everyone I know! "
- Nancy J
" Jeff is a great real estate agent and a very friendly person! He helped me walk through purchasing process with the minimum stressing. Everything was just a great. I'm definitely recommending to work with Jeff Markus. "
- Dennis K
" My Wife and I met Jeff over a year ago and have worked with him on our move to NC. Jeff has gone ABOVE and BEYOND in helping us in a very stressful move and purchase. We can't stress enough of how lucky we were in connecting with him as our realtor. Now a very great friend!!!! If anyone has any questions about Jeff , we would be more then happy to talk to you. But, I will guarantee, when you work with Jeff you will agree with us without a doubt! "
- Ken S
" We have dubbed Jeff Markus of Keller Williams "The Super Agent"! Jeff was extremely proficient and sold our home for Top Dollar!! We were so happy with his service, we used him when we purchased our new home as well. Would highly recommend to everyone!! "
- John G
" Jeff is an amazing, talented and resourceful realtor. My wife and I were searching for our first home knowing almost nothing about buying a house or where to even start, but Jeff looked out for us every step of the way and always had our best interest in mind. He was available to answer any questions we had 24/7 and has a very personable demeanor, which really helped us to feel comfortable. We can't express enough how lucky we were to have found the perfect realtor and to still have a relationship even after the sale. If we ever find ourselves needing a realtor again, we would absolutely want to work with Jeff! "
- Bryan M
" Jeff did a fantastic job helping us buy our dream home. We ended up in a multiple offer situation, which was VERY stressful but we ended up getting our home and for I'm certain was the best offer possible. Jeff then managed all of the inspections. Right to the finish line he exceeded expectations. I highly recommend Jeff! "
- Danielle A
" Jeff managed every last detail of the sale of our home. Things couldn't have gone any smoother. From the work we had done to prepare for the sale, through fielding offers and the negotiation process, through inspections and closing, Jeff was on top of it all. He truly went above and beyond. I have recommended him to several friends and they are thrilled with the job he did as well. Highly recommend! "
- William A
Previous
Next